Osteria Alpina Terrazza
As one of the oldest golf clubs in Switzerland dating to 1928, the hideout of the Bürgenstock Alpine Golf Club used to be a particular favourite of our two illustrious permanent residents, Audrey Hepburn and Sophia Loren. In between the movie productions and the Hollywood glamour, both found particular idyllic beauty of the surrounding nature, the bucolic charm provided by the vistas of the inviting sun - terrace to relax and unwind with some home style cooking. Today the Osteria Alpina, relives these bygone times and celebrates the simplicity of the Italian comfort cuisine. Classics well prepared - without much fuss and always genuine. It is the perfect retreat after a round of golf, coming from a hike or a mountain bike tour.
Additional Link
For your comfort, parking facilities are available at the Waldhotel within 15 minutes walking distance and at Gasthaus Trogen only 8 minutes walking from the Restaurant.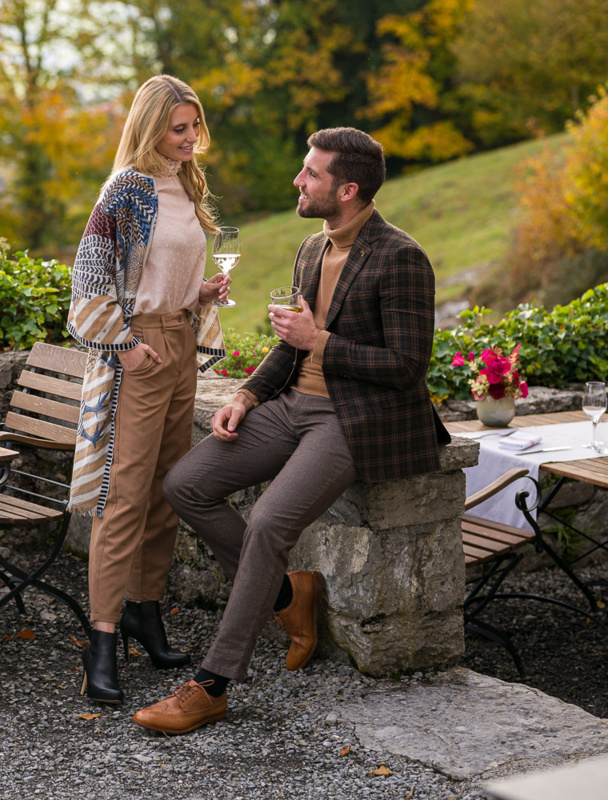 The Osteria Alpina Terrazza is located directly at the golf course with a view of the Swiss Alps and surrounding countryside.