Lakeview Bar & Cigar Lounge
Let your gaze drift into the distance from the Lakeview Bar & Cigar Lounge's floor-to-ceiling panoramic windows overlooking Lake Lucerne and enjoy lobby favourites classics and exquisite afternoon tea in addition to our Signature Cocktails, inspired by the many illustrious guests of the long history of the Bürgenstock.
Information
Opening hours:

Sunday - Thursday

10:00 - 12:00 am

Friday & Saturday

10:00 - 1:00 am

Dresscode: smart casual
Additional Links
We kindly inform you the Lakeview Bar & Cigar Lounge is only available to restaurant guests with a reservation and hotel guests. We thank you for your understanding.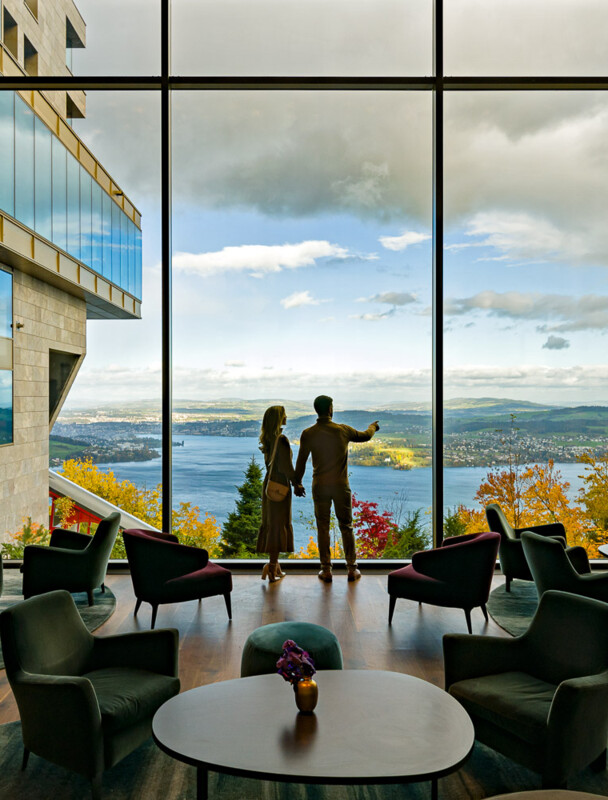 The Lakeview Lounge is located near the reception of the Bürgenstock and Palace Hotel.